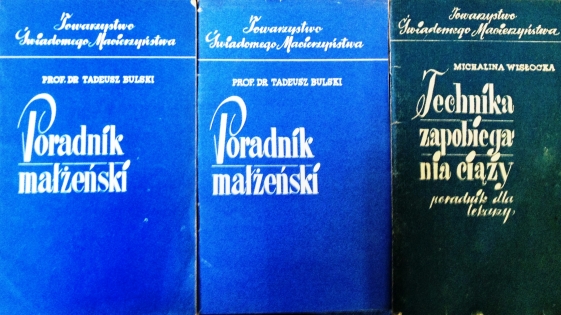 On 23 May 2018 dr Agata Ignaciuk gave an open lecture at the Institute of Ethnology and Cultural Anthropology, Univeristy of Warsaw. The lecture was entitled:
"Birth control cultures in Poland 1945 – 1989. Femininity and masculinity in popular discourses about contraception and abortion ('50s – '80s)".
About the lecture:
"The shape of the law regulating access to abortion and contraception are topics of undying politial and social controversy. I would like to show how these controversies are rooted in history and that systematic resarch of the past allows us to better understand their genesis. During the lecture I m going to present the aims of my research project "Birth Control Cultures in Poland 1945 – 1989″ and discuss its first results: the popularization of family planning during state socialism in Poland.
By popularizing contraception and stigmatizing abortion, popular medical publications promoted certain models of femininity and masculinity. For women, family planning was supposed to serve their health and beauty and positively influence the wellbeing of the family. Men were portraited as unreliable egoists or brutal alcoholics, with contraception represented as a weapon against sexual violence".
Antrhopology seminars on YouTube