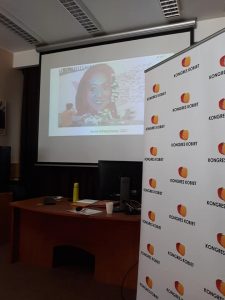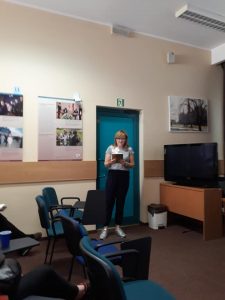 On 6 June 2018, Dr Agata Ignaciuk gave an open lecture at Women's Studies Center of the University of Łódź. The lecture, entitled "Abortion activism, abortion politics, "abortion culture", was aimed at the students of GEMMA – Erasmus Mundus Master's Degree in Women's and Gender Studies, and organized within the Women's Congress.
Summary of the lecture:
This lecture maps and analyses different forms of abortion politics and activism during the Cold War era. Focusing on forms of activism such demonstration, writing and assistance (Morgen 2002) I trace ways feminist groups in the US, Italy and Spain worked from the 1960s onwards towards framing abortion as a woman's right. I also show how, in contemporaneous Central and Eastern Europe, abortion was legal as a part of state-socialist population and health policy but stigmatized on multiple fronts. In case of Poland, this stigmatization, together with the fact that legalizing abortion became crucial part of the decommunization project, has contributed to stabilizing the 1993 anti-abortion law as a "compromise". Finally, I will discuss some limits to pro-choice discourses and practices (Pollitt 2014), using new pro-abortion activism as an example.